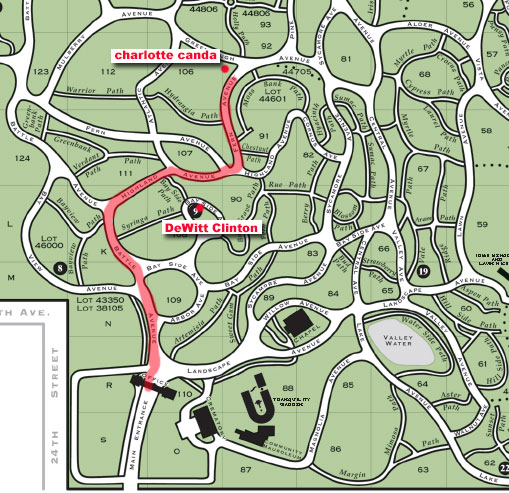 I've visited this site several times, and have always been amazed. It's so huge and ornate, and there's so much to look at.  No amount of picture-taking ever seems to do it justice. Who in the world would deserve such a 3-ring circus of a monument?
According to Wikipedia:
Charlotte Canda (February 3, 1828 – February 3, 1845), sometimes referred to simply as "Miss Canda", was a young debutante who died in a horse carriage accident on the way home from her seventeenth birthday party in New York City. She is memorialized by a Victorian mausoleum in Green-Wood Cemetery, Brooklyn, New York by Robert Launitz and John Frazee. The ornately and expensively decorated monument attracted thousands of visitors to Green-Wood Cemetery in the late 19th century.
This story is even better on the Green-Wood Cemetery Web site. Apparently she was sketching out some elaborate plans for the gravesite for her aunt when she died, so her father went ahead and used them for her grave, adding her initials and a bunch of other personal touches, like figures of her pet parrots. There's a life-sized statue of her, and she is adorned with 17 roses around her head, one for each year of her life.
She was engaged to a Frenchman named Charles Jarret at the time of her death. He was so grief-stricken that he committed suicide a year later. Sheesh! OK, you win, Charlotte Canda. You do deserve such a dramatic monument.
UPDATE: After reading all this, I visited again. I couldn't find any parrots in the monument(as described on the Green-Wood web site), but I did find the fiancé's grave. It is right next to hers.